updated 8.24.22
New SAC representatives are elected each spring, with their term beginning the following academic year. Membership is divided into divisions, defined by the departments that report to an individual Reynolda Cabinet member.
Divisions
---
Appointees
Representatives of Human Resources and the University Faculty Senate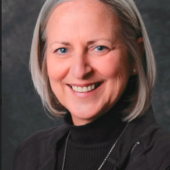 Melissa Clodfelter
Human Resources
336.758.3079
clodfem@nullwfu.edu
Melissa joined the PDC team in January, 2011, was named Director in July, 2015, and now provides leadership to the Campus Engagement and Professional Development teams. Her expertise includes coaching and coach training, leading retreats, facilitating dialogue, and providing workshops.
Human Resources Representative, Appointed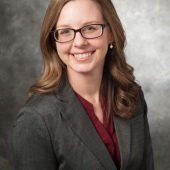 Carrie Johnston
Z. Smith Reynolds Library
336.758.5134
johnstc@nullwfu.edu
Carrie Johnston joined Wake Forest as ZSR Library's Digital Humanities Librarian in 2016. In this role, she assists faculty, students, and staff with digital projects. She also holds a part-time appointment as an Assistant Professor in the Wake Forest Department of English. Prior to coming to Wake Forest, Carrie was a Postdoctoral Fellow at Bucknell University and a Visiting Assistant Professor of English at Quincy University. She holds a PhD from Southern Methodist University, an MA from Florida Atlantic University, and a BA from Tulane University.
Faculty Senate Representative, Appointed
---
Academic Schools
The Undergraduate College, Graduate School, School of Business, School of Divinity, School of Law, and School of Professional Studies
---
---
Administration
Finance, Strategy, & Planning, Human Resources, Sustainability, and Information Systems
---
---
Advancement & Enrollment
University Advancement, Enrollment, Legal, and the Office of the President
---
---
Athletics
All departments and offices within Athletics
---
---
Campus Life
All departments and offices within Campus Life
---
---
Facilities, Campus, & Auxiliary Services
Facilities & Campus Services, Hospitality & Auxiliary Services, and Real Estate
---
---
Provost
All departments and offices reporting to the Office of the Provost, the Office of Diversity and Inclusion, Innovation and Career Development, and Z. Smith Reynolds Library
---