Due to the generous sponsorship from the Interim Provost- Mark Welker and the Sr. Vice President of Finance and Administration- Hof Milam, the Staff Advisory Council hosted the first Staff Appreciation Event. WFU Staff members were able to register to attend the WFU/Clemson Basketball game on February 11, 2012 and a pre-game tailgate at the Last resort.
This event was coordinated by the Staff Advisory Committee (SAC) and Funded by the Office of Finance & Administration the Office of the Provost and Facilities & Campus Services.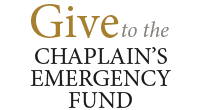 Learn more about the
Chaplain's Emergency Fund 
---
Donate to the 
Wake Forest Crisis Response Fund
To apply for assistance, please contact Human Resources or the
Office of the Chaplain.